Sebastian Schmidt's series
missiles
, features large-format hyperrealistic 3D renderings of cruise missiles and torpedoes of the types currently deployed. Through this aesthetic treatment, Sebastian Schmidt spans a diametral arch between deadly subject and sensual symbol of power.

The biggest work "Anahit" got the 2nd place out of 2800 applicants at the Blooom Award 2018. It shows a black torpedo in a nearly four meter long (

152 IN / 54,709 x 16,441 px)

picture and was shown at Art Düseeldorf 2018.
The military term, 'beyond visual range,' is employed to designate objects that exceed the range of sight of a fighter pilot – such as cruise missiles and torpedoes, guided from a safe distance. With the series, missiles, artist Sebastian Schmidt calls attention to the problematic phenomenon of so-called invisible warfare, confronting viewers with their own apathy in the face of the all-too-familiar reports of conflict in the media. The artist's combination of size with hyperrealism focuses our attention on a modern weapons technology that seems to elude all comprehension of war and force. In global digitalised warfare, hand-to-hand combat with firearms is being replaced with these forms of weapons, deployed over immense distances. Targets are destroyed 'autonomously,' and the result – for one side, at least – is becoming more and more abstract.
The impact of these works however goes even further. In the view of art historian Lusia Seipp, Sebastian Schmidt addresses with them "mankind's critical relationship with weapons, in which, despite all enlightenment and education, a widespread latent admiration for these archaic symbols of power still lurks." With their visual purity and clarity, the missiles and torpedoes seem at first glance to be quite perfect – almost innocent. Upon closer inspection, though, this no longer appears to be the case, as the objects actually exhibit hair-thin scratches and signs of wear – imperfections that not only convey a high degree of realism, but also contrast sharply with what had seemed so perfect.
At the same time, powerful associations come to mind. Only upon reflection does the gnawing dimension of these projectiles become clear. Cruise missiles are symbols of the threat of war, frequently used to project a country's might in the event of international conflict, but are simultaneously a modern symbol for suffering and death. The design of each 'missile' and 'torpedo' was based on an existing model. Their signage, colours and graphics were, on the other hand, based on free interpretation, so that, in place of national symbols, they display the names of ancient goddesses who not infrequently stood for both love and war.
The theme and concept for missiles has already come together in 2003, when television viewers were shown the bombardment of Iraq live on CNN, bathed in the green of the night-vision cameras. It took years, however, for Sebastian Schmidt to find a 'vehicle' for his idea. As it is effectively impossible to photograph such weapons, the artist decided to acquire mastery of a technology which, although used for decades in Hollywood to bring dinosaurs and spaceships 'to life,' had hardly been exploited in the arts at that time: CGI, or computer-generated imagery. In 2007, Schmidt began constructing minutely detailed 3D models of missiles and torpedoes, in turn rendering them as monumental photorealistic objects. The largest of these measures almost four metres – size being an essential aspect, as only through confrontation with the actual dimensions of the objects can the feelings of threat and power, respectively, be prompted in the viewer. Schmidt sees CGI as a fully fledged form of artistic representation that offers entirely new expressive possibilities alongside traditional photography and painting.
Sebastian Schmidt was born in Bamberg in

1983

. The child of parents who were both architects, he quickly developed a fascination for art, technology and perfection. Having studied at the Design Akademie Berlin, he subsequently worked for prestigious advertising agencies, developing international campaigns for the consumer-goods and automobile industries.
2011  |  80 cm x 250 cm  |  Fine Art Print on Hahnemühle PhotoRag Ultrasmooth 305 g
2012  |  50 cm x 250 cm  |  Fine Art Print on Hahnemühle PhotoRag Ultrasmooth 305 g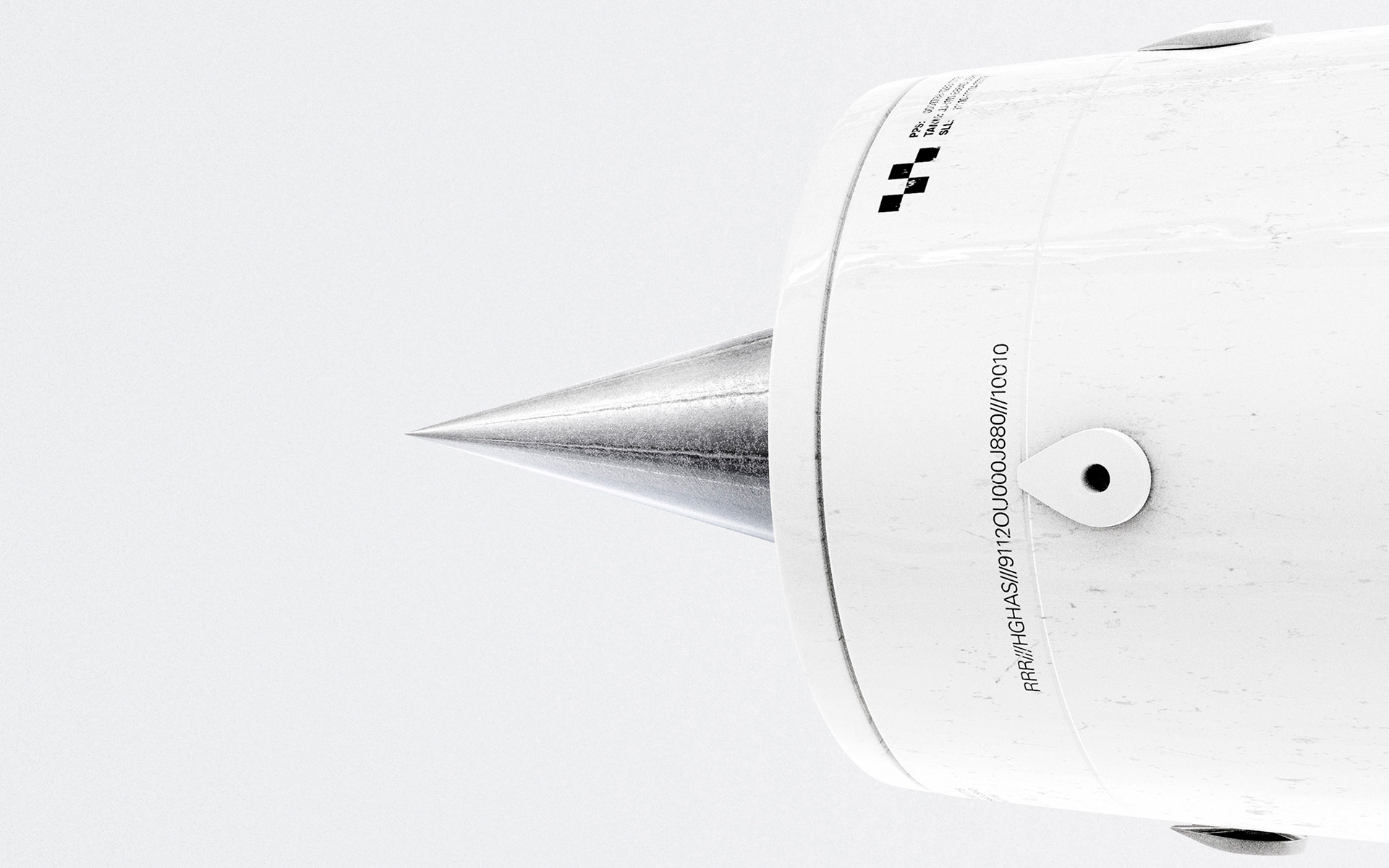 2013  |  50 cm x 250 cm  |  Fine Art Print on Hahnemühle PhotoRag Ultrasmooth 305 g
2014  |  100 cm x 250 cm  |  Fine Art Print on Hahnemühle PhotoRag Ultrasmooth 305 g
2015  |  50 cm x 170 cm  |  Fine Art Print on Hahnemühle PhotoRag Ultrasmooth 305 g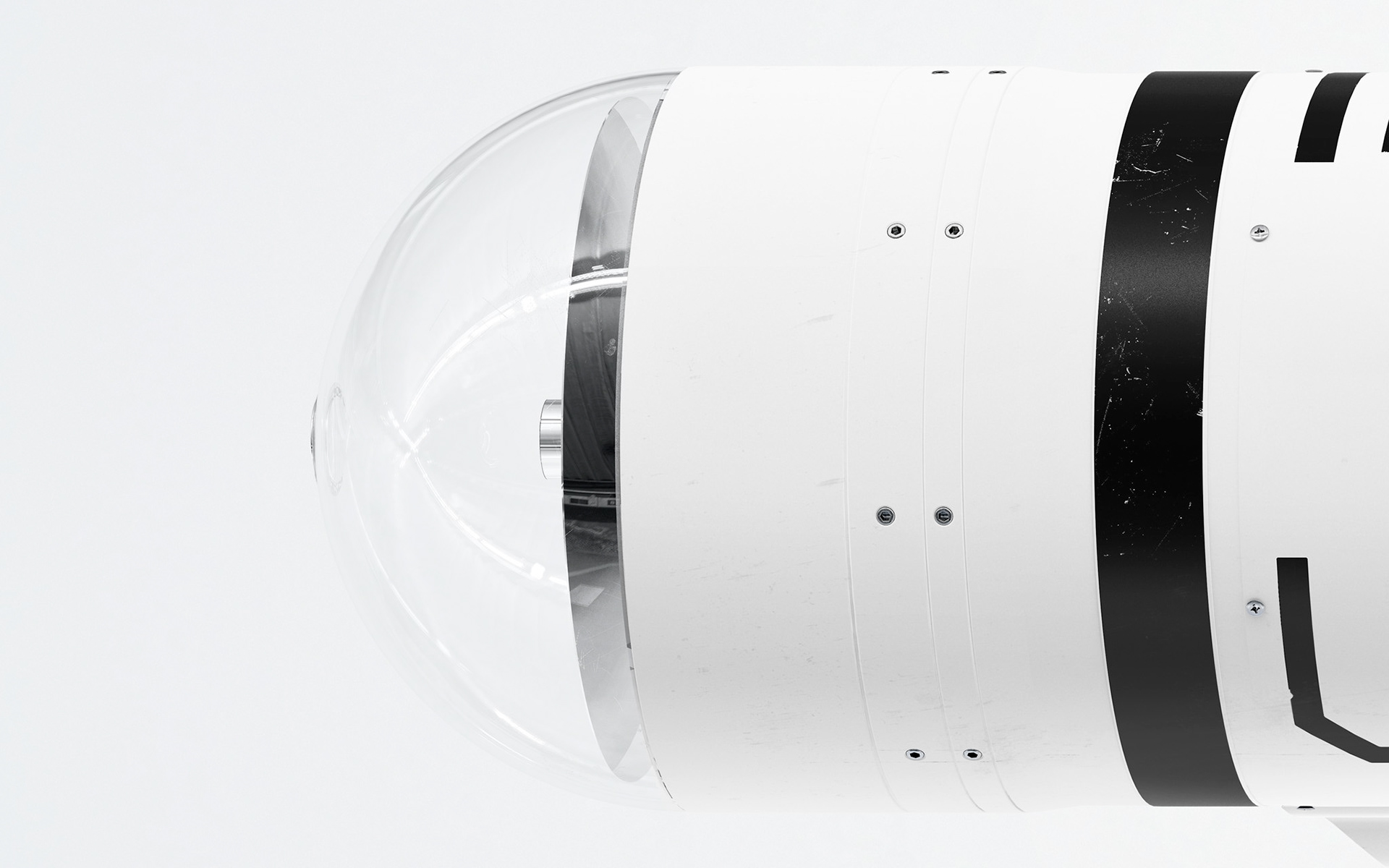 2016  |  100 cm x 370 cm  |  Fine Art Print on Hahnemühle PhotoRag Ultrasmooth 305 g
2017  |  50 cm x 170 cm  |  Fine Art Print on Hahnemühle PhotoRag Ultrasmooth 305 g